Joe D'Innocenzo
Tappan Zee High School - 1955
Clarkstown & Clarkstown North - Coach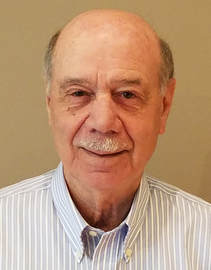 Joe D'Innocenzo made his mark as an athlete and coach in high school and college.

On the high school track, Joe joined Gene Martin as part of Tappan Zee High School's legendary double threat in the middle distances. Joe's accomplishments included a memorable shot at the Rockland County 880 record at an epic 1955 RCPSAL championship at Haverstraw's Markham Field. He ran a near-miss 2:06.2 on the cinders that day. Joe joined Gene and 28 other tri-state competitors in a high-powered mile at the Rye Invitational, placing fifth behind Martin's victory. An indispensable mile leg on the distance medley relay brought his Section 9 quartet into contention at that year's state meet. The highlight of the campaign, in Coach Hugh Short's assessment, may have been the squad's fifth place in the Championship of America distance medley relay at the Penn Relays. Joe opened with a 3:25 split on the three-quarter leg that Philadelphia day.

As a fine harrier at Tappan Zee, Joe took second place in the Rockland County meet in 1952 and 1953, the latter placing behind fellow Hall of Famer Martin, as the Dutchmen swept the team championships both years. In 1954, his sixth-place effort at the New York State championships helped TZ earn the team title – Rockland County's first team crown in any sport. Joe was also a key contributor to Tappan Zee's Section 9 titles in 1952, '53 and '54, and the team's excellent third-place finish at the 1954 Eastern States meet, at which he placed seventh.

Joe matriculated at Union College in Schenectady and was the No. 1 man on an undefeated freshman team. Frosh couldn't officially run varsity in those days, which probably was just fine with the lettermen after Joe jumped into a varsity 5-miler against Vermont and came in on the heels of Union's top man. For his debut collegiate season, Joe won all but one dual meet, running a best of 15:19 for 3 miles. His sophomore year, Joe held down the third spot on the varsity.

Joe also clocked useful bests of 1:59.2 and 4:32.4, in the 880 and mile, respectively, during his Union track days.

Joe came to his senses much earlier than most of us and retired from cross country and track his junior year to play on Union's golf team.

Coach Short guided his charges well during their athletic careers, but his influence extended far beyond as both Joe and Gene Martin went on to long and distinguished coaching careers.

Joe assisted at Clarkstown High School from 1959 to 1966, mentoring all of the track events. He then served as head coach until 1978 – the final six years at Clarkstown North after the district opened its sister South high school. Joe developed a bevy of record-setting athletes and relays at Clarkstown and Clarkstown North, such as state long jump bronze medalist Buster Keyes; state indoor long jump champion John Duddy; the 1970 state-champion sprint medley foursome of quarter-miler Tom Vanderbilt, 220 dashmen Mike Fries and Bob Demcio, and 1:56 half-miler Mike Meehan, which won out of the unseeded heat; 162-foot discus thrower Charles Pape; and other top-flight performers. Joe's young men won dual-meet championships in 1967, 1970 and 1971 as well as the 1972 fully-scored Rockland County meet.

Joe served as a history teacher at Clarkstown for 14 years, then switched over to the Guidance department and spent 23 more years as a guidance counselor at Clarkstown North, retiring in 1996. Not one to stay idle for long, Joe got back into coaching in 1980 after a two-year hiatus during his son Alex's infancy. Wouldn't you know it, he had the winning knack as a golf coach as well, leading the Rams to at least two Rockland County championships during his seven-year reign as Clarkstown's mentor on the links. Joe jumped back into coaching in the late 1990s, serving as a volunteer assistant to Denny Pozsar for North's varsity girls' basketball team until Pozsar retired about nine years ago. Coaching stint No. 4 is ongoing as Joe has volunteered as an assistant to Brian Peterson for the Rams' JV girls' basketball team for the past two years.
​
Still vigorous as he approaches his 80th birthday in September, Joe walks and jogs for fitness and generally leads an active lifestyle. A widower since June 2015, when his wife of 52 years, Maryann, passed away, Joe lives at his longtime home in New City. He has one son, Alex, and a granddaughter, Adyson, 10.
---